Heat Above is a Detroit-based rock band with catchy hooks and uplifting energy.
Heat Above
Fueled by catchy hooks and uplifting energy, Heat Above unleashes the kind of anthemic rock that's fit for the stadium.
Based near Flint, Michigan, the band consists of Jack Davis (bass/vocals), Michael Davis (lead guitar), and Brady Lott (drums/vocals). The collective bends genres between buzzing rock numbers, blazing punk, danceable instrumentals, and unique melodies.
With its debut EP, "Jellyfish," recorded at Rooftop Recording with Dave Roof, Heat Above has accumulated an eclectic batch of polished studio tracks in just a short time.
On the title track, "Jellyfish," a wild guitar solo smolders during the last few bars with glorious distortion. On "Dynamite Hurricane," the vocal performance leads the charge with a lyrical delivery reminiscent of Red Hot Chilli Peppers and Cake. Then there's the newest single "Take a Peak," a song that could light up any dance floor with its unmistakable groove.
Formed in 2021, the trio has quickly established itself in the burgeoning Detroit-area music scene and has performed at popular venues like The Crofoot, The Machine Shop, The Blind Pig, Diesel Concert Lounge, The Token Lounge and Otus Supply. With palpable energy and enigmatic stage presence, the band creates a wall of sound with only a few instruments. Heat Above has opened for Charlotte Sands, Scotty Austin, Enuff Z'Nuff and Wildstreet.
Looking ahead, Heat Above plans to continue releasing new music and performing around the Midwest, aiming to provide a thought provoking escape from reality through their songs. eat Above consists of Jack Davis, Michael Davis and Brady Lott. The band was formed in the summer of 2021 and within one year have stormed onto the local music scene, playing many bars and venues in the Lapeer and surrounding area. More recently, they have broken into the club circuit, playing venues such as The Diesel, The Token Lounge and Otus Supply, where the likes of Greta Van Fleet and Sponge have also played. The band plans on continuing to grow as they are currently working on new original material that will soon be released this year.
Throughout the course of their exciting journey as a group, the members of Heat Above have won over the hearts of music lovers across the globe. Performing at a variety of venues and making countless public appearances at such places as Otus Supply and The Diesel. Heat Above has earned the admiration and affection of critics and fans alike. Read on to learn more about them.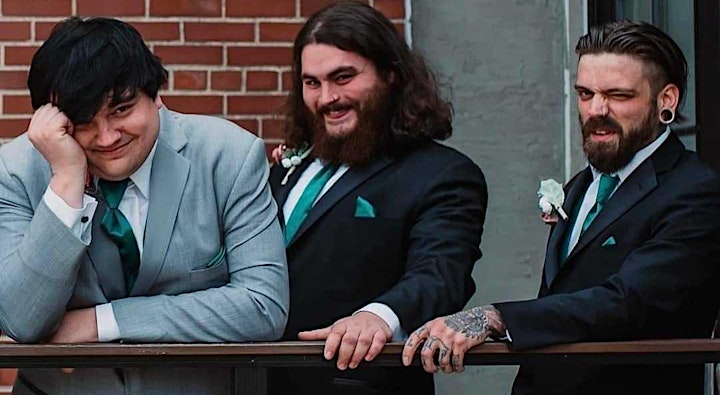 So Be It